Build the city tram line to Åsane! Now!
What do we want? A city tram line! When do we want it? Now! Where do we want it? Sandviken! Åsane!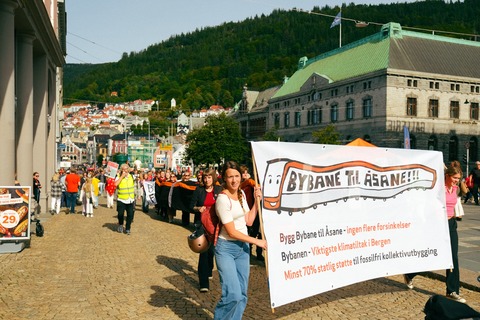 It's fantastic to see that eight of the nine Stortings parties think that it is wise, right, and important to align on our message: Allow us to finish the city tram line, and let us build it out to Åsane!
On September 4, 2021, we arranged the fourth march for the city tram line, which is held in Bergen. This time its purpose was to support the work to build it from Åsane to downtown Bergen. The city tram line is Bergen's most important approved climate and environmental initiative, and it has widespread political support. Now it's high time that it gets built!
---
Watch the event and the speeches below:
---
Translation by Julian Lee.