Protect the Hardanger Fjord, drop Sunnfast
Sunnfast will lead to the destruction of pristine nature, coastal regions, and marshes.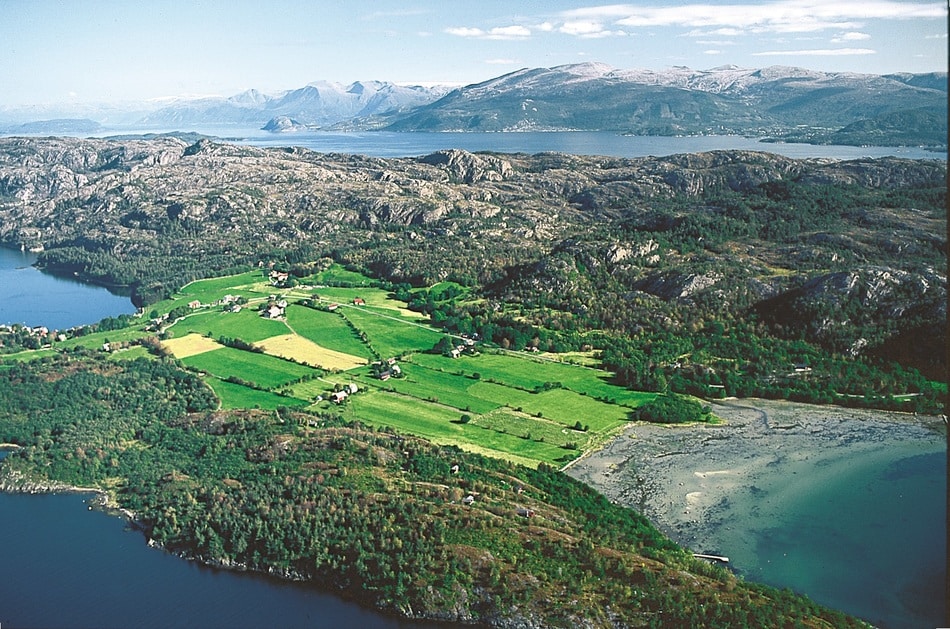 Sunnfast is a road project which will connect Kvinnherad to E39 and Hordfast. It involves a roughly four-kilometre new road through a forested area on Sunde, a new floating bridge over the Hardanger Fjord between Bjellandsneset and Huglo, new roads on Huglo and Skorpo, and bridges over Laukhammarsund and Skjelleviksund.
Sunnfast will lead to the razing of areas of untouched nature; the road will go through the coastal zones and marshes, areas which have been specially protected by the national authorities. Plans have the road going close to the burial mounds at Bjellandsneset, and through many hiking trails in a much-used area popular for outdoor activities.
The floating bridge will run very close to the conservation area Brandvikneset at Huglo. Rare coral formations have been recorded in the area where the floating bridge is planned, and professional bodies have recommended that this area be given the status of a marine conservation area.
As per the current project plans, it will not be possible for large boats to pass under the floating bridge. In order to open a new shipping lane for these boats through Laukhammarsund, extensive blasting and excavation work must be carried out, and there is talk of blasting away several small islands. Such incursions will cause devastating and irreparable damage to the local flora and fauna. Nesting white-tailed eagles and peregrine falcons have been observed in Laukhammarsund. Close to the planned route are the protected islands of Storsøy (rare plant species) and Kråko (bird reserve), in addition to the rare corals at the bottom of the fjord.
Naturvernforbundet supports connecting the people of Huglo with a bridge, but this bridge must be built in such a way that there are no major and harmful incursions on the surrounding nature.
The "mitigation measures" against the destruction of nature in the Sunnfast project are just words, and are similar to asking the elephant in the china shop to break things, but just in a careful way. It is sad and concerning that local politicians are in favour of something as destructive to nature as Sunnfast, despite being well aware of its potential impact. It is difficult to understand all the talk about green change and sustainability when such a project is completely contrary to national guidelines and the UN's sustainability goals.
Naturvernforbundet Hordaland strongly opposes and urges against the construction of Sunnfast.
The annual meeting of Naturvernforbundet Hordaland
Bergen, 12 March 2022
This statement has been sent to:
National Transport Minister – Jon-Ivar Nygård
Vestland county – by way of county major Jon Askeland, and leader of the committee for transport and mobility, Jannicke Bergesen Clarke
Mayor of Kvinnherad municipality – Hilde Enstad
Mayor of Stord municipality – Gaute Straume Epland
Mayor of Tysnes municipality – Kåre Martin Kleppe
The local newspapers of Stord, Tysnes, and Kvinnherad
Sunnfast AS – by way of Peder Sjo Slettebø
Translation by Julian Lee.