The Red List demonstrates how important small farms are for natural diversity
Norway's Red List of threatened species was updated on November 24, 2021 – and habitat changes threaten a full 89.2% of these species. If we are able to turn the tide on the slow demise of small farms, a significant improvement could be seen.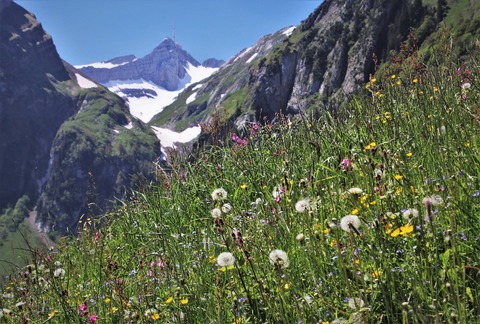 The Norwegian Red List for threatened species is an overview of species which are at risk of being wiped out in Norway. In 2021, an updated list was released, where 2,752 species were considered threatened.
While a full 309 previously threatened species are no longer considered at risk and have luckily been removed from the list, they were unfortunately replaced by a higher number of other species (333) which were previously not considered to be at risk in 2015. According to the revised list, habitat changes are still by far the biggest reason why many species are struggling. A full 89.2% of species are affected by human activity. Development and forestry lead the list of top causes, while a decline in small farm land usage and management ranks third among reasons why species have been declining on land. You can read more about these influencing factors and causes here.
This demonstrates how important it is to continue to care for the natural landscape so that we can preserve the cultural landscape. Agriculture and land usage must be done in a way which does not exhaust and deplete the soil and other natural resources. For generations, small farmers have operated in such a way that takes care of nature. Not only are the crops produced in a sustainable way, but species and biodiversity have developed in tandem with this way of agriculture. This has led us to find the most species-rich habitats in these areas, out in the country in the cultural landscape. Sadly, many small farm operations are being shut down at an increasingly rapid pace, in part because current agricultural policy does not assist in making small farm agriculture profitable. If we are to make an effort to save the threatened species on the Red List, we must ensure that it is profitable for these farms to engage in small-scale agriculture, managed in a way that is sustainable for the surrounding landscape.
If we are able to reverse the decline of small farms, then the rate of spread of invasive species can hopefully be slowed. This would ensure that our beautiful cultural landscapes are not overgrown with non-native tree species, and that the semi-natural habitats such as cultural pastures, grain meadows, and coastal heathlands are managed in a way which allows the native species to be able to thrive once again. It's time to honour and respect small farm owners for the work they do, both in putting food on our table and also in providing space for the 25% of threatened butterflies, beetles, and lichens which have these semi-natural landscapes as their habitat.