Topics
Naturvernforbundet work with a variety of international topics.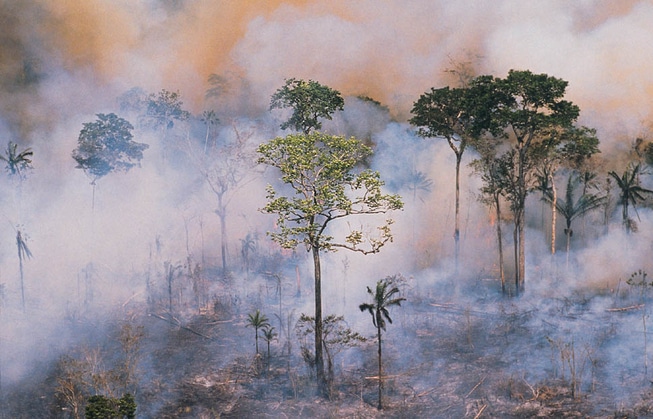 Climate change
Greenhouse gases warm the surface of the planet naturally by trapping solar heat in the atmosphere. This is a good thing because it keeps our planet habitable. However, through deforestation and burning of fossil fuels such as coal, gas and oil, we have dramatically increased the amount of Greenhouse gases in the atmosphere resulting in temperature rising. Norges Naturvernforbund sees a world-wide need for increased understanding of the processes and consequences regarding energy production and consumption. We believe improved basic knowledge about energy and the environment is crucial for long term solutions regarding global climate change.
Energy solutions
Together with local partners Norges Naturvernforbund builds low cost and small scale environmentally friendly energy solutions in many countries. We believe in local solutions based on locally available resources, as well as training and informing the local population.
Nuclear
There are major problems associated with nuclear power. The need for secure storage of radioactive waste is not solved and there is the continuing risk of radioactive contamination and accidents. Norges Naturvernforbund has been working against the nuclear industry in Russia since the early 1990s, and re also supporting struggles against new nuclear power plants in Belarus and Ukraine.
Oil and gas
Norges Naturvernforbund work to empower environmental organisations in influencing policies and practices around environmental management standards in the oil and gas sector. We also work with local communities affected by oil and gas development, and support these in their quest to secure a safer environment conducive for their development.
Fisheries
Norway has rich marine resources, many of which are shared with Russia. Norges Naturvernforbund works to improve the management of Norwegian and common marine resources. Particularly, we aim to highlight illegal, unreported and unregulated (IUU) fishing, a substantial threat to fish stocks.
Education
Norges Naturvernforbund works with environmental education in almost 20 countries. Started in 1996, the school project SPARE is now the largest international school project on energy, climate and the environment, with more than 300,000 pupils in more than 6,000 schools participating every year.
Civil society
Environmental organisations can and should play an important role in defending good environmental solutions. Norges Naturvernforbund support civil society organisations in several countries where working conditions for organisations are difficult. They face challenges such as lack of access to and transparency in decision making processes, lack of information, popular accept and resources. We believe that development of civil society organisations is part of democracy development.